Our Story
by cricketers who want to bat better
You can find our batting practice mat in use right across the world by professional clubs, coaches at all level and private individuals. Its so effective that it can make a difference to your batting in minutes not months.
Why do so many people love batting practice with our cricket coaching mat?
You may be a coach on the ECB pathway looking for new and exciting ways to develop your coaching skills.
You may be inundated with scores of youngsters all wanting to learn the game.
You may be short of time to deal with such numbers and the surface you practice on may be less than perfect.
You might be a parent with a keen interest in the game and want your son /daughter to do well, to score their first 50 or century even or hit those match winning runs.
You may even feel that due to sheer volume of numbers down at the local club your child is not able to make the progress they should be doing?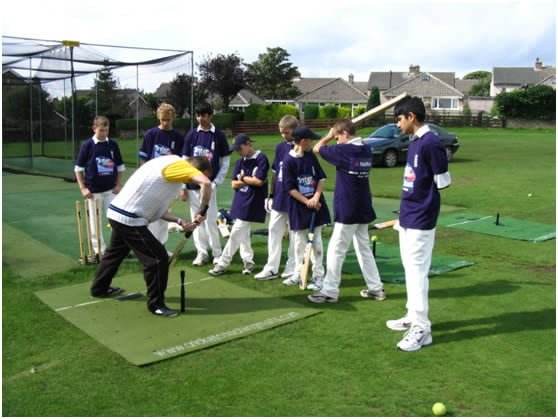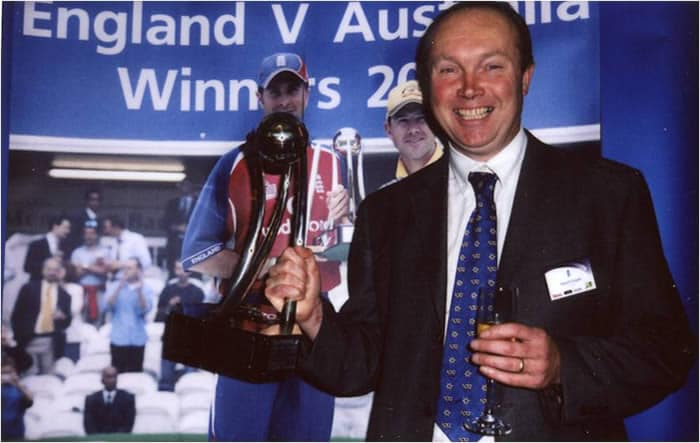 Way back when
Meet David Cooper, inventor of the Cricket Coaching Mat.
David has coached cricket for over 30 years in schools and clubs and now runs district cricket teams in Yorkshire.
He was concerned about difficulties faced by youngsters when graduating from "kwik cricket" to real hardball cricket.
How can a youngster master any particular shot when the bowling they face is all over the place? He thought that the way forwards was to regularly practice one shot at a time without the need for a bowler.
The cricket coaching mat idea was born and is now used by over 1000 clubs, schools and individuals all over the world. He regularly delivers workshops to various cricket coaches association conferences which recently have included Lancashire, Yorkshire, Worcestershire, Hertfordshire and Huntingdonshire.
He has also helped to coach the England Disabled cricket team and West Yorkshire girls squads
He is pictured here at an OSCAS awards event at Lords where he was a finalist in the category "Innovative ways of developing the game of cricket"